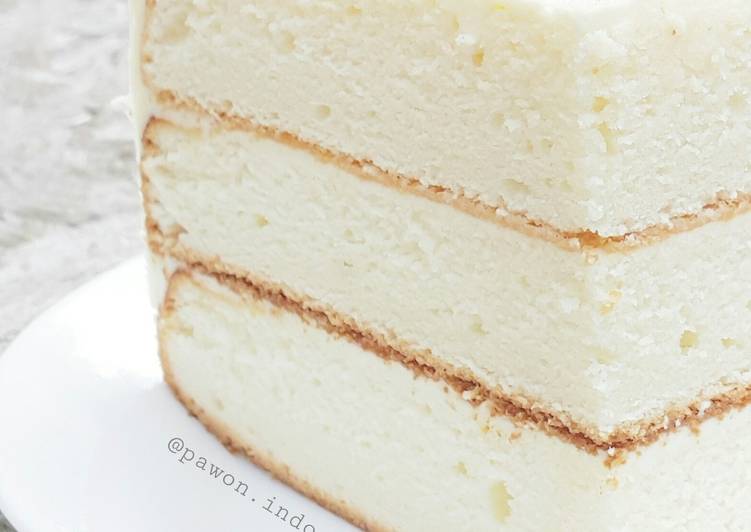 White Cake (egg whites).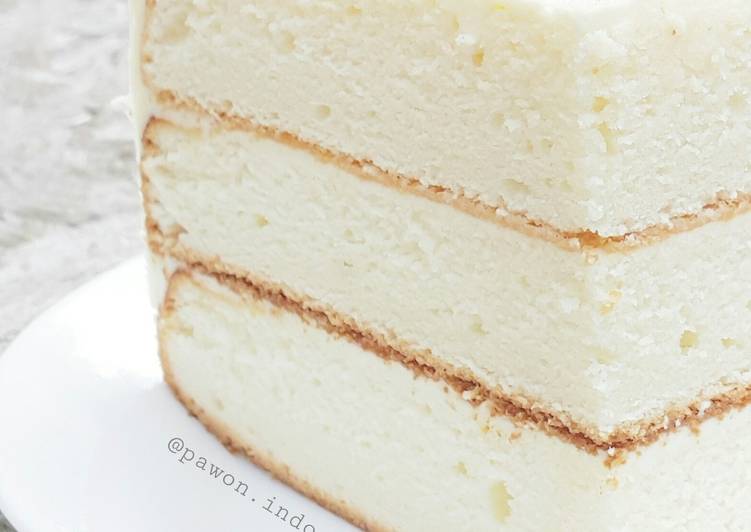 You can have White Cake (egg whites) using 9 ingredients and 12 steps. Here is how you cook it.
Ingredients of White Cake (egg whites)
It's 2 cups of (10oz, 285g) cake flour.
You need 3/4 teaspoon of baking powder.
Prepare 1/2 teaspoon of baking soda.
It's 3/4 teaspoon of salt.
Prepare 1 1/2 cups of (12 oz, 340g) granulated sugar, 1/2 cup set aside.
Prepare 2 1/2 sticks of (10 oz, 283g) unsalted butter at room temperature.
It's 1 cup of (8 oz, 230g) plain yogurt at room temperature.
You need 1 tablespoon of real vanilla extract.
Prepare 6 of fresh egg whites, at room temperature (do not use pasteurized egg whites or they might not whip up properly).
White Cake (egg whites) step by step
Preheat the oven to 350°F..
Line three 8 inch cake pans with a circle of parchment paper or butter and flour the bottom of pans only. Do not butter and flour the sides of the pan..
Sift the flour, baking powder, baking soda and salt with 1 cup granulated sugar..
Mix the dry ingredients in a mixer bowl on low speed for 30 seconds to distribute the leavening..
With the mixer on low speed, add half the yogurt and toss in the butter a tablespoon at a time. Scrape the sides and bottom of the bowl. With the mixer running on low speed, add the remaining yogurt and vanilla..
Increase the speed to medium and beat about 3-4 minutes until the batter lightens in texture and becomes aerated. Scrape the sides and bottom of the bowl to make sure there are no pockets of unmixed batter..
In another bowl, whip the egg whites on medium high until they form soft peaks. Turn the mixer to medium low and slowly add the other 1/2 cup sugar. Turn the mixer to medium high and whip the whites to firm peak..
Fold the whites into the base in 3 parts. Fold just until there are no streaks of egg white..
Divide the batter evenly between the 3 pans and spread so it's level..
Bake about 25-30 minutes until the center of the cake springs back when lightly pressed or a toothpick inserted into the middle of the cake comes out clean..
Cool 10 minutes in the pan and then turn out onto a cooling rack..
I iced the cake with Swiss Meringue Buttercream (https://cookpad.com/us/recipes/4896046-swiss-meringue-buttercream?via=sidebar-recipes).