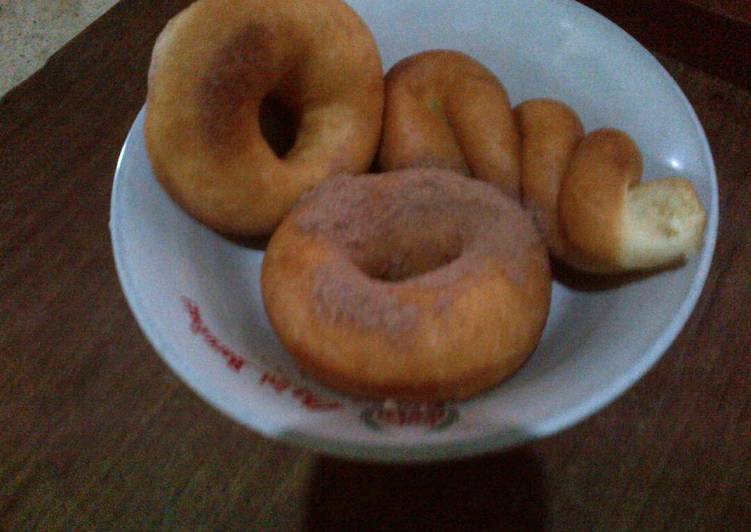 Potato Donut.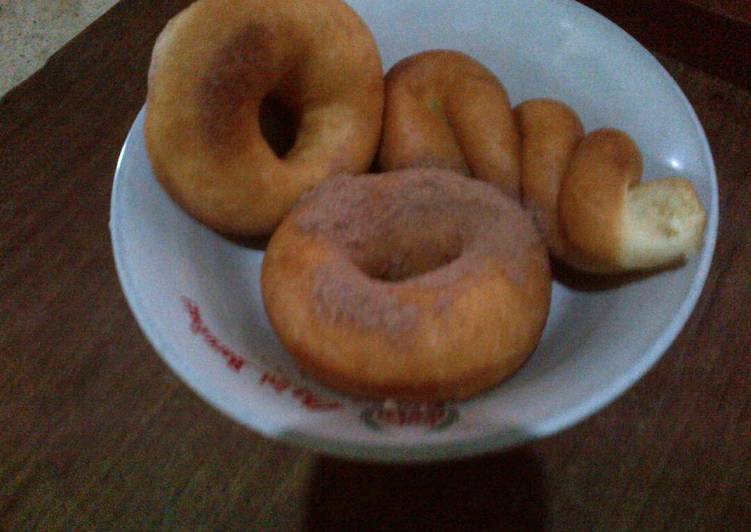 You can cook Potato Donut using 8 ingredients and 6 steps. Here is how you achieve that.
Ingredients of Potato Donut
It's 2,5 teaspoons of instant yeast (I use fermipan or mauripan).
It's 125 ml of lukewarm milk.
It's 80 gr of caster sugar.
Prepare 1 of egg.
Prepare 500 gr of strong white flour (I use "cakra kembar" or komachi).
You need 1,5 teaspoons of salt.
It's 350 gr of steamed potatoes, mashed.
Prepare 50 gr of unsalted butter, room temperature.
Potato Donut instructions
In a large bowl, whisk together instant yeast, sugar & milk. Whisk until sugar dissolved & let the mixture sit for 5-8 minutes. It supposed to grow much bubbles as the sign that the yeast is active..
Crack the egg & add it into the yeast mixture. Then sift together the flour & salt into the bowl. Dump in the mashed potatoes & butter. Stir everything with a wooden spoon until well incorporated. (I use hand covered in plastic gloves to make sure there is no lumps)..
Sit the dough for 5 minutes. (I use this spare time to wash all small containers I used). After that knead vigorously for 20 minutes, the dough should be elastic by now..
Round the dough & spray some oil all over it's surface. Put it back in the bowl & cover with some cling wrap to proof until double in size, around an hour. (At this step, I divide the dough into 4 parts then spray with some oil, put them each in a freezer safe clip bag and store in my freezer. The dough can be stored for 2 months)..
Put the dough on a floured surface & punch it to release the air. Divide the dough into balls weighing around 25-50 grams. Put them on a floured tray & let then sit for 10 minutes..
Preheat the deep frier (I use traditional pan) & just before frying, use your finger to create a hole on the dough. Fry in a low heat & flip once after the bottom gets brown..